Here is information about some of the best progressive news organizations, with links to their websites. These organizations create magazines, newspapers, and blogs. They are devoted to reporting about progressive issues, opinions, and news. At the bottom of the post is a link to Fairness and Accuracy in Reporting, which is an organization that studies media bias and reports inaccurate or biased information.




The American Prospect – a monthly American political magazine dedicated to liberalism. Based in Washington, DC, The American Prospect is a journal "of liberal ideas, committed to a just society, an enriched democracy, and effective liberal politics" , which focuses on U.S. politics and public policy.
Common Dreams – Non profit News website. Among its notable supporters are Bill Moyers, Ralph Nader, and Don Imus. Common Dreams has never accepted advertisements or special interest money since its inception, sustaining itself through the contributions of its readers, with a few foundation grants along the way. This policy was established to assure its independence as a media outlet.
The Economist This magazine claims it, "is not a chronicle of economics." Rather it's goal is, "to take part in a severe contest between intelligence, which presses forward, and an unworthy, timid ignorance obstructing our progress." The Economist generally supports free markets, globalization, and free immigration, has been described as neo-liberal, although occasionally accepting the propositions of Keynesian economics where deemed more "reasonable". The Economist has also long supported government health and education spending. It also supports social liberalism, including legalized drugs and prostitution. The news magazine favors a carbon tax to fight global warming. According to former editor Bill Emmott, "the Economist's philosophy has always been liberal, not conservative."
The Guardian – Founded in 1821, this British daily newspaper identifies with centre-left liberalism and its readership is generally on the mainstream left of British political opinion. The Guardian has the second largest online readership of any English-language newspaper in the world, after the New York Times.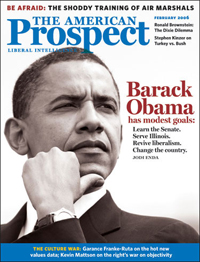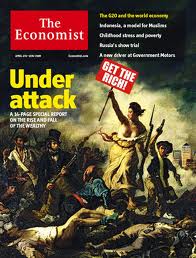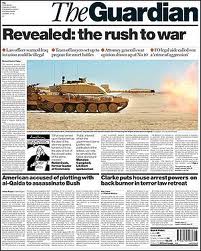 The Huffington Post – Over 9,000 bloggers, from politicians and celebrities to academics and policy experts, contribute to a wide range of topics. The site offers coverage of politics, media, business, entertainment, living, style, the green movement, world news, and comedy.
In These Times – Monthly magazine of news and opinion. Known for its investigative reporting on corporate and government wrongdoing, its coverage of international affairs, and its cultural criticism. It regularly reports on environmental issues, feminism, grassroots democracy, minority communities and the media.
Mother Jones – The most widely read liberal magazine in the United States. It is an American news organization, featuring investigative and breaking news reporting on politics, the environment, human rights, and culture. It has won numerous awards throughout the years.
The Nation – The oldest continuously published weekly magazine in the United States. The periodical is devoted to politics and culture, and is self-described as "the flagship of the left". According to The Nation's founding prospectus of 1865, "The Nation will not be the organ of any party, sect, or body. It will, on the contrary, make an earnest effort to bring to the discussion of political and social questions a really critical spirit, and to wage war upon the vices of violence, exaggeration and misrepresentation by which so much of the political writing of the day is marred."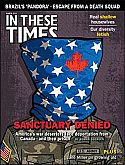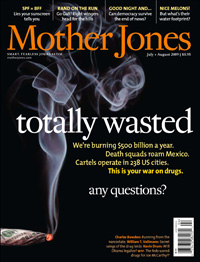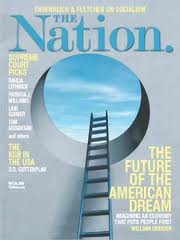 The New Republic – Supports a largely "left-of-center" stance on fiscal and social issues. TNR is strongly in favor of universal health care. On certain high-profile social issues, such as support of same-sex marriage, they are considered more progressive than the mainstream Democratic Party.
The Progressive – American monthly magazine of politics, culture and progressivism with a pronounced liberal perspective on issues. Known for its pacifism, it has strongly opposed military interventions, such as the US-led invasion of Iraq in 2003. The magazine also devotes coverage to civil rights, civil liberties, and environmentalism. It has opposed nuclear weapons from August 1945 to the present.
Utne Reader – The magazine collects and reprints articles on politics, culture, and the environment from alternative media sources, including journals, newsletters, and weeklies. The magazine's writers and editors contribute books, film, and music reviews and original articles focusing on emerging cultural trends.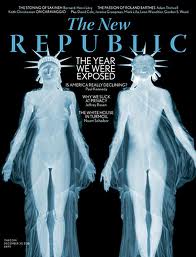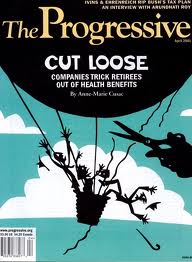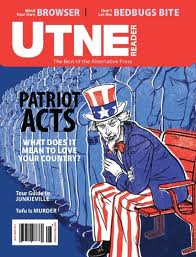 ———————————————————————————–
Fairness and Accuracy in Reporting – FAIR describes itself on its website as "the national media watch group" and defines its mission as working to "invigorate the First Amendment by advocating for greater diversity in the press and by scrutinizing media practices that marginalize public interest, minority and dissenting viewpoints". FAIR has said that in the range of opinion discussed in the mass media, the right side of a discussion is usually represented by a committed supporter of right-wing causes, while the left side is often represented by a centrist.